Buddha Beads Bracelet - White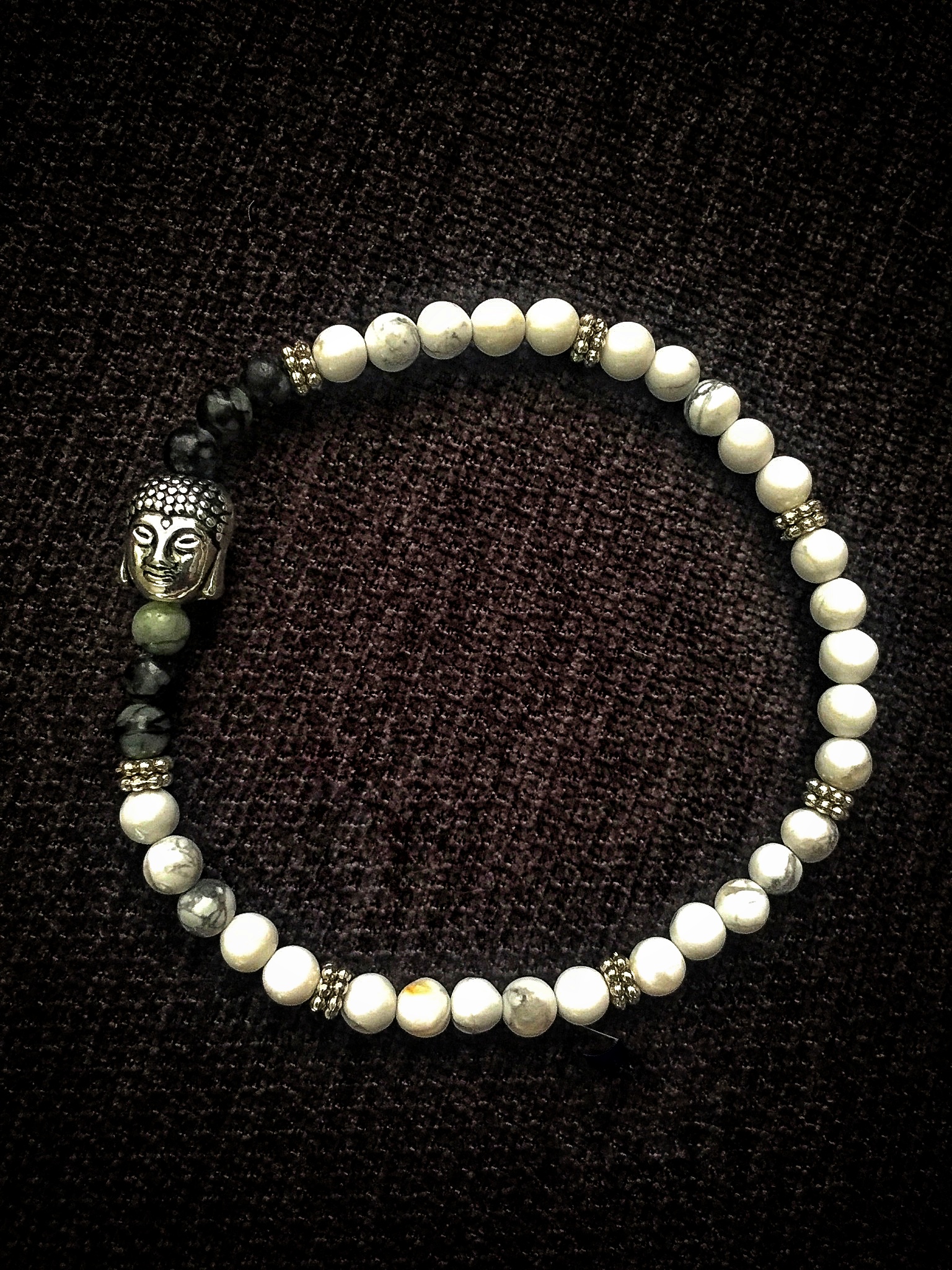 Buddha Beads Bracelet - White
Unique genuine handmade bracelet made of white stone beads and silver buddha head on stretch cord. One size fits most.
Relaxation, healing, meditation.
Howlite is a lovely stone to use when needing to reduce anxiety, tensions and stress. Howlite can be used to facilitate awareness, encourage emotional expression and assist in the elimination of pain, stress and/or rage.
Custom configurations? Just ask.
Additional colors coming soon.
sale
Handmade from Premium Quality Semi Precious Gemstones
Beautiful polished HOWLITE stones are threaded onto a durable elastic cord. Includes snowflake spacers to add flare. Makes for a great stylish gift for many occasions. Or just to wear everyday including during your yoga sessions.
Metaphysical Properties
HOWLITE is the stone of emotional balance. It's Relaxing Energy infuses the environment with soothing vibrations. This GEM opens the crown chakra and gives access to higher realms during MEDITATION.
Every Bracelet is handmade with love and care. The color and size of the beads may vary slightly from one piece to the next.
Your SATISFACTION is our priority! Your FEEDBACK is greatly appreciated and helps us to better serve YOU!
Handcrafted in the USA.
Customer Feedback & Questions