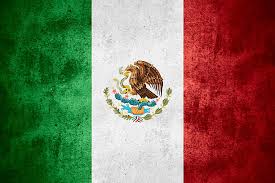 Mexico
Mexico city
Viva Mexico.
Of course, Mexico is best known for it's warm beaches and resorts, but there is much more to the country than just Cancun and Cabo. Mexico City is a busy and rich metropolitan city alive with culture, museums, delicious street food, and historic ruins. Did you know there is a ancient Mayan pyramid right smack in the heart of the city? Let's not forget the best part of visiting this gorgeous country, THE FOOD!
Bangkok
Street food galore.
I was absolutely fascinated with all of the elaborate temples spread throughout the city.
angkor wat
Dream come true.
The archeological park is enormous. Allow plenty of days to explore all of the temples.
Hawaii
north shore. Best Beaches
Surf's up! The Polynesian Cultural Center was worth every penny!
Malaysia
Langkawi Island
Luscious green lands.
Hopkins
Authentic. Gorgeous beaches.
Cusco
Machu Picchu is a magnificent ancient Incan city!
For more information:
Book here.